Tseriously Folks, Texas Beckons
T'something You Don't Want To Miss
Texpert Howie Richey is a funny guy, sure. But unlike Howie, Texas is pretty.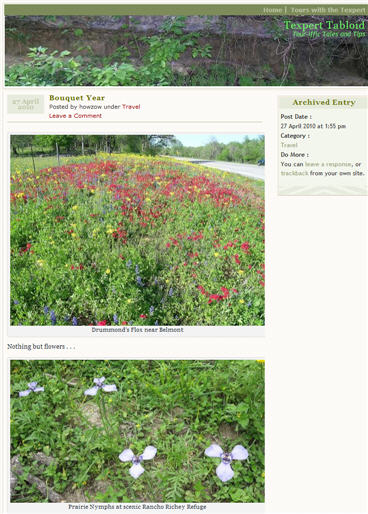 I should know about Howie. He's taken me on some great tours, and I've seen some Texana that would make your mama proud. But I've already written about that.
He put some local color on his blog this afternoon, sharing it here just to make you wish you had an appointment with him to take a tour.
Tomorrow even. It's that time of year. You'll wonder what took you so long.